Are you looking for cheap holiday packages to Morocco? we got you covered! here we are going to present how to BOOK cheap holidays to Morocco.
Stretching from Tangier to the Mediterranean and the coast that can be seen from Spain to the Sahara Desert, Morocco is full of interesting towns, cities, and natural attractions. Whether you want to immerse yourself in the hustle and bustle of the souks of Djemma el Fna in Marrakech or prefer to see the traditional leather craftsmanship of Fez, Morocco has something to offer for anyone.
Why Morocco is a popular destination?
Accessible and welcoming, Morocco represents a perfect entry into the African continent. This land of deserts, long beaches, and high mountains never ceases to spark the imagination of travelers. The most western of the Maghreb countries opens its doors to you for an unforgettable trip.
Discover Morocco during a guided cheap drive tour in a 4×4, a family tour, a weekend or a hiking trip. From the peaks of the High Atlas to the dunes of the Sahara via the effervescent medinas, you will discover the soul of this Berber country.
The advantage of Morocco is that the destination can be visited both over a long weekend and over a two-week trip. Marrakech and its bustling souks, Essaouira and its superb ramparts, Aït-Benhaddou and its fascinating history … The possibilities for visits and excursions are almost endless. Such a diversity that it is simply impossible not to succumb to the country's oriental charm.
Whether you come from Europe, America, or Asia, it's easy to find cheap holiday Packages to Morocco that are accessible to everyone. So just choose your tour and travel between sea and mountains, between oases and fertile valleys.
In a timeless atmosphere, you will discover a land of unique crossbreeding, between its Berber, Jewish, Christian, and Arab cultures. Fill up on a change of scenery by losing yourself in the narrow streets of Casablanca, take a deep breath of fresh air in the heart of the Valley of Roses, and experience unforgettable moments of sharing by meeting the locals. Our local travel guides in Morocco know the destinations by heart and will invite you to leave the beaten track to live new experiences. All this at affordable prices.
Cheap Packages to Morocco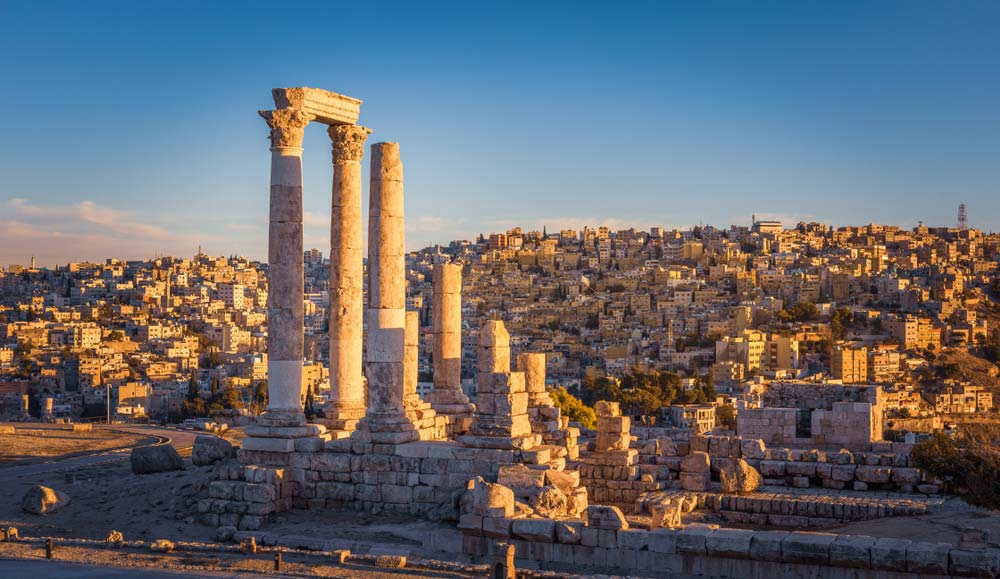 There are a number of options to find cheap holiday packages to Morocco. In the following, we will present our top all-inclusive packages that you can choose from. All depends on the amount of time you want to spend, the places you like to visit, and the number of people.  
Still, the cheap packages that we offer are up to the standard of travel. We take the comfort of travelers into account. Consequently, the hotels we book are clean and nice, the cars we offer are good, and we give a great combination of value-money.
The following instructions give you an insight about the best way to look for a tour in Morocco.
Also, the type of tours based on each city.
Cheap holiday packages from Casablanca
If you traveling from Casablanca, you must check our inclusive tours that start from Casablanca. The popular tours include 7 days, 10 days, and 14 days.
The tours that start from Casablanca usually tend to be long. Therefore, if you have more time for vacation, Casablanca is the best place to start your tour from.
The location of Casablanca makes it the perfect place to start the tour since the major and the distant flights are scheduled to this city. Also, as it is located in the west-center of the country, you can visit the cities following an order in the form of a circle. 
The main cities to see from Casablanca includes Rabat, Chefchaouen, Meknes, Fes, the Desert, and Marrakech.
The following are our cheap holiday packages to Morocco that start in Casablanca. Still, we offer cheap packages for other tours that you can find here.
Cheap holiday packages from Marrakech
Marrakech is one of the top destinations in Morocco. Therefore, if you have only a short break in Morocco, it is the perfect destination so that you can enjoy your time from the first day. 
Marrakech is suitable for travelers who want to visit the desert, Essaouira, Agadir, and other cities in the south of Morocco. 
The flights are numerous and accessible from Europe and you can visit it even in the weekend. The popular tours include 3 days, 4 days, and 5 days. 
Cheap holiday packages to Morocco that start in Marrakech are really cheap since they are organized only for a short time. Therefore, many travelers can afford to pay 3 days to the desert.
Cheap holiday packages from Fez
What makes Fez distinguished is its location in the north-east of the country. Therefore, travelers can travel south as north without actually wondering about the distance. 
For example, you can book your cheap package to visit Chefchaouen and Rabat or head south over the desert and Marrakech. 
Also, the symbolic place of Fez in the history of Morocco and its treasures makes it a desirable destination. Many travelers spend more than 2 days just to discover this magic city.
If you like to visit Marrakech and the desert, Fez must be in your list. It easy to travel from Fez to Marrakech via the desert. 
Exactly like Marrakech, Fez is suitable for short breaks. For example, you can book a flight to Fez and then visit the desert and Marrakech from there in just 3 days. 
The following our cheap packages from Fez.
Conclusion
We offer myriad cheap holiday packages to Morocco. However, we make sure that traveling is affordable and up to the norms. We deal only with good hotels and we offer comfortable cars.
Therefore, our travelers can travel on a budget while maintaining the comfort of traveling. just select the tour you like, tell us about your budget, and we will make sure that your dreams come true.